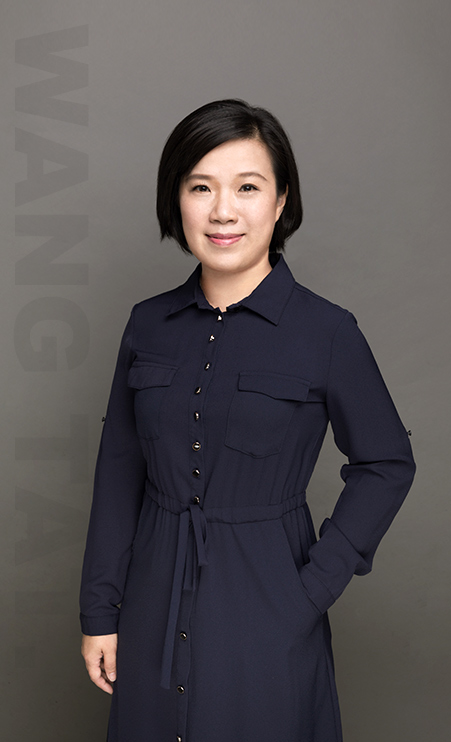 Chen Tong
Head of the Wangtat Academy
Executive Director of the Guangdong Wangtat Construction and Investment Holding Group
Graduated from the Department of Architectural Engineering in the South China University of Technology in 1988, she is now the Executive Director and the Chief Consultant for the Guangzhou Wangtat Project Management and Consultancy Group Co. Ltd. She is the visiting professor for the School of Civil and Transportation Engineering in the South China University of Technology. She became one of the first group of FIDIC Youth Consulting Engineers in China in 2004 and was certified as one of the first group of FIDIC trainers in 2015 when there were only twelve qualified in China.
Tong worked in the Construction Engineering Structural Design Industry for more than ten years. She thoroughly knows how to design and project-manage building structures including Brick Masonry Structures, Reinforced Concrete Structures, Steel Structures, Frame Structures, Frame-Shear-Wall Structures in the multistorey, high-rise, supertall buildings etc.
Tong entered the first Chinese-International collaborating engineering consultancy company——Guangzhou Wangtat Project Management and Consultancy Group Co. Ltd. She worked as the Chief Supervisor for the engineering consultancy centre. Tong took charge of all types of consulting services including locational research, regional and industrial development planning research, investment opportunities research, project decision-making research (Project Proposal, Feasibility Research), Energy Efficiency Consultancy, Finance Planning, Planning Consultancy, Design Management, Evaluation Consultancy, International bidding, and case study research. She worked as the project principal for important projects; she led and actualized related engineering consultancy tasks. Among which, the Guangdong Science Center is the largest Science Exhibition Center in China, it was awarded the FIDIC Centenary Award in 2013. The award is one of the most significant global engineering consultancy awards where FIDIC awarded seven other world-class projects such as the Sydney Opera House.
Tong worked as the chief consultant from 2010 and took charge for a range of early-phase project construction consultancy-management services. They include ISO system establishment, daily administration, and enterprise culture creation & publicization.
Since the establishment of the "Wangtat Academy" in 2013, Tong has been the head to organize and implement the training of technology, quality and enterprise cultural creation. The programme nurtures elites and helps the enterprise to develop sustainably.
Tong is an industry professional and enterprise manager. She has abundant practical experiences for engineering consultancy, project management and enterprise management. She is proficient in using the FIDIC system, the comprehensive and whole process engineering consulting & project management services. Upholding the tenet to "Undertake for Clients, Add Value to Projects", Wangtat can achieve exceptional benefits, economic income and extensive client recognitions in the market economy continuously.